While perfect, is apparently not as perfect as HK perfection...
Here is some 7yd with my HK USP 9mm vs the Glock 23.  I will make peace with this gun, but it is gonna take some work.
The circle is 12 shots w/ HK and three just on/outside the bullseye.  Two of those were called flyers.
As for the Clock, well...20 hit the target! Which, to be fair, would have caused a bad day since that is a paper plate sized target.  But dang, the HK bullets just went where I told them - because Germans are better at taking orders than Austrians I guess.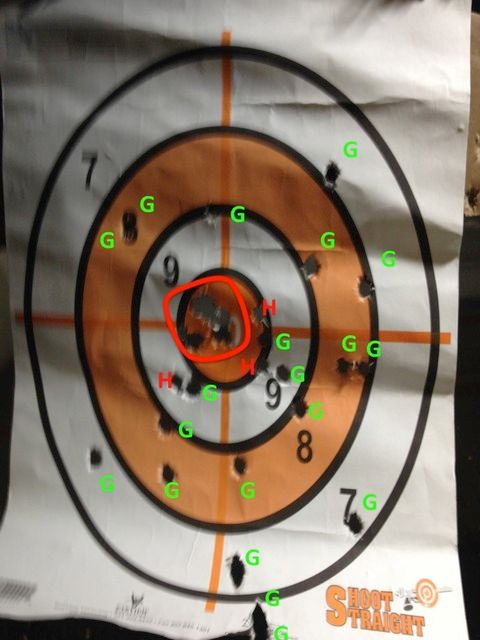 Winner for the day was the 1976 Browning HP.  I couldn't see either of the sites really, but that didn't seem to matter.  30 rounds from an extended mag just pretty much ended up in the 9/10 rings and shooting faster than either Glock or HK.  That gun just points itself!