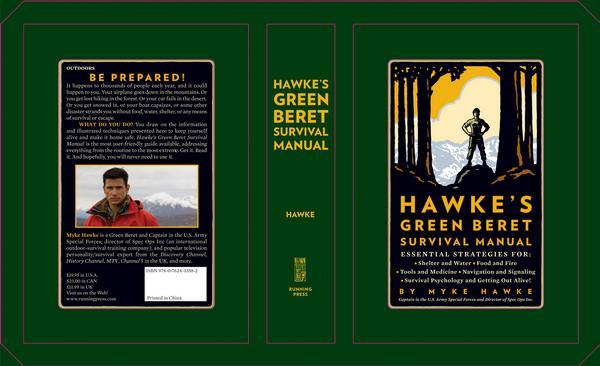 I really like Myke Hawke (and his wife) and have enjoyed his Survival shows.  He has a very good way of teaching and I like his style.  I just purchased his book in Kindle format and I'm reading it now.  I'll do a 'running' review as I go through it.
From his introduction you can tell he's walked the walk from his youth up.  One of the things in his introduction is worth passing on and I'll do a quick synopsis of it:
Fire - Know how to make fire in at least one way with sticks only.

Shelter - Know how to make one type of shelter from scratch without tools.

Water - Know how to get water with no tools in at least one way in your A.O.

Food - Know how to make at least one simple trap.

Plants - Know at least three edible plants in your area.

That's something to work on.
Governmental dependance makes for poor self reliance.
"

What could possibly go wrong with a duct tape boat

?"  Cody Lundin
The best defense against evil men are good men with violent skill sets.