Wanted to toss out some info for folks to help when choosing rechargeable batteries, particularly lithium ion batteries. 
To begin with, be very careful with XXXXfire batteries (accept Trustfire Flame - more on this later).  These are typically the cheap blue batteries on ebay like this: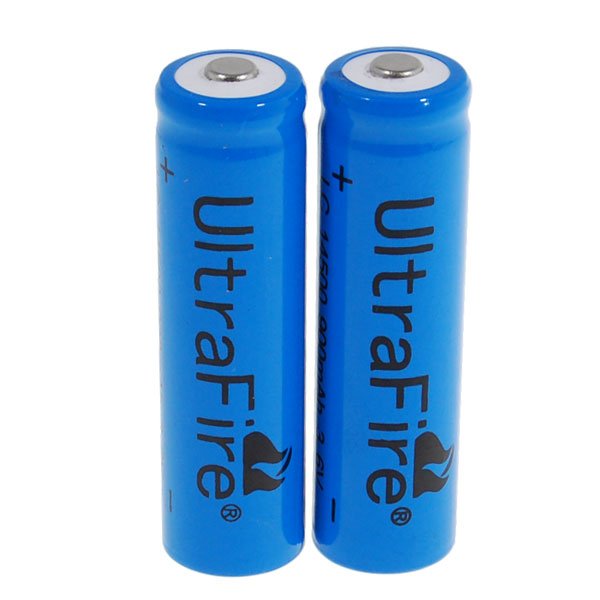 They also come like this:
They can be labeled with all sorts of xxxx-fire labels.  Most are junk.  The mAh are vastly over-rated to get suckers to buy them.  For example, a good 14500 battery is between 750mAh and 900mAh.  Some of these junk batteries claim 1200mAh to 2000mAh.  Same with 18650 batteries.  Good ones are between 2600 mAh and maybe 3400mAh give or take.  Some of the junk batteries claim 4000+mAh but I've seen many tested that only had 350mAh.  That is 10 times less than advertised and more like a AAA battery!
Brands that I like/trust are;
Trustfire Flame (these are the only XXXXfire batteries I've seen testing reviews on that are well made.  Always come in pairs with shrink wrap and a square silver hologram sticker).

Efest

Genuine Sanyo

Panasonic

Samsung

King Kong

Keep Power

There are probably others but these are the ones I'm familiar with.  Just be careful with inflated mAh claims.  Do a little research to find out what the quality companies are offering.  As of this post I think 3600mAh is the ceiling for a legitimate 18650 battery so if you see someone offering a 5000mAh 18650 their trying to rip you off.
Also be aware that some companies will buy good labels and put them on cheap batteries.  Do some research and find a reputable dealer. 
As far as standard batteries, Eneloop makes the best AA/AAA rechargeable batteries imo.  Tenergy seems to be the best C and D rechargeable batteries.
Governmental dependance makes for poor self reliance.
"

What could possibly go wrong with a duct tape boat

?"  Cody Lundin
The best defense against evil men are good men with violent skill sets.