I took my PPS to the range earlier this week.  I work about 3 miles from a Shoot Straight. As my carry choice, I like to keep the skill up.  Shorter barrel is shorter, skinny and what not that I generally don't shoot/prefer.
Performance at ~ 5yds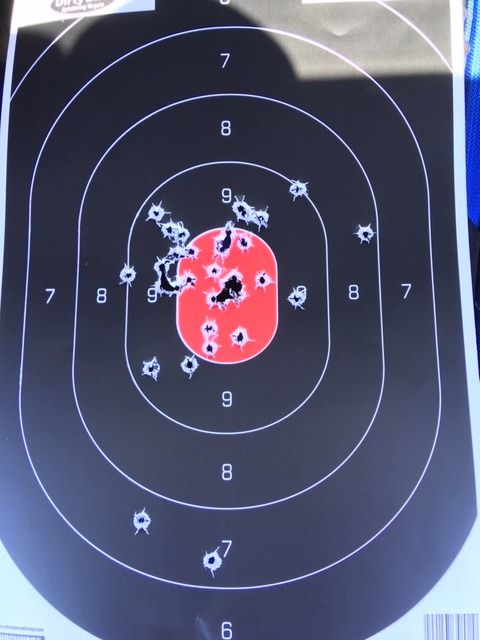 That was like 38 rounds not too fast, but not slow.  Lets call it casually fast. Anything outside the 9 ring was due to the 44mag being shot in the stall next to me.
Some learning points
#1 Horrible batch of failure to eject with Winchester USA Forged 115g Steel Case.  Worried me to death!!!!  Every mag, multiple failures.  Accuracy crap...
#2 WWB 115g - smooth sailing!  That's what the pic is of. Whew...
And I have probably ran 100 Hornady critical defense through it without a burp. I also am very very comfortable with the lower trigger guard mag release, being an HK fanboy.