I've been trying out some OEM and aftermarket extended base plates on my G43 and G26 lately.  For the G43 I got a couple of the Tango Down +2 base plates and a +1 and a +2 Hyve base plate.  All of them seem to be working very well with the exception that the Hyve sometimes doesn't hold open the slide on the last round.  Not particularly a deal breaker but something to note.  I like the TD because they come with their own spring.  I like the Hyve because it fills in that small spot at the rear so that the back of the grip flows into the mag.  Just feels better in the hand, though I don't think it will necessarily affect shooting one way or the other.
Got my thinking about the G26.  I have both OEM and Pierce +2's on most of my G26 mags and a couple of no-name +2's.  The no-name aren't as pretty i.e. look like kinda cheaper plastic but actually have worked extremely well.  The Glock and Pierce work will except I get this annoying rattle inside the mag if I load it with a full 12 rounds.  If I load 11 rounds no rattle.  Funny that the no-name brand doesn't have that problem.  
Tooling around on Ebay a week and a half ago and I saw a no-name that looked just like the Hyve without the logo for half the price.
https://www.ebay.com/itm/Tactical-Huntin...2749.l2649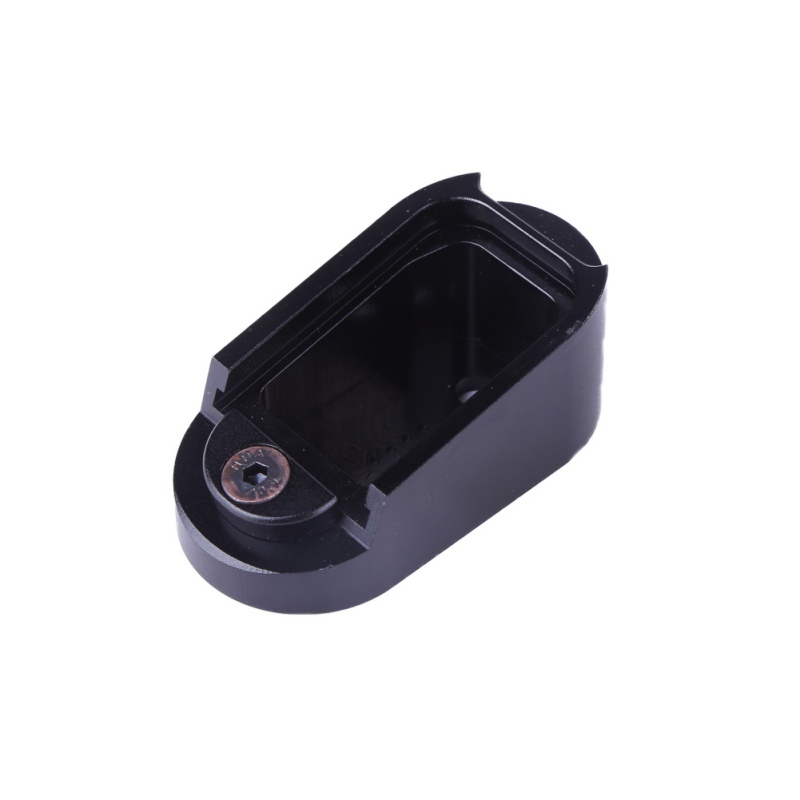 Gave it a try since it was half the price of the Hyve.  Arrived yesterday and went on without issue.  I like the look and just like the G43, it fills the hand on the rear portion of the grip better.  I loaded 12 rounds and no rattle so I take that as a good sign.  I cycled rounds by hand a couple of times and no issues.  So I'm going to put this down as a good deal, for now.  Time will tell but I don't suspect any issues will crop up.
Governmental dependance makes for poor self reliance.
"

What could possibly go wrong with a duct tape boat

?"  Cody Lundin
The best defense against evil men are good men with violent skill sets.