Pocket Suspension Clip.  Got these a couple of months ago and really like them.  Keeps your keys from bunching up in the bottom of your pocket and keeps it all nice and straight.  Some of these suckers are expensive for some reason (like $16).  Can't figure why?  I bought for off Ebay for like 81 cents each and they work just fine.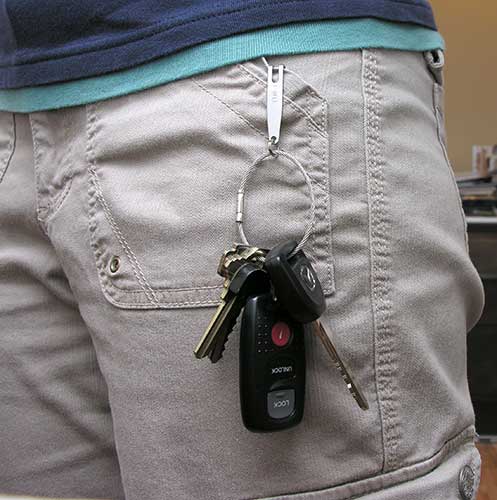 Ebay link
Governmental dependance makes for poor self reliance.
"

What could possibly go wrong with a duct tape boat

?"  Cody Lundin
The best defense against evil men are good men with violent skill sets.