---
5 EDC items based on use - bmyers - 03-07-2019

A few of the YT channels are doing your 5 EDC items and these are items that you use not just carry. My Glock is something I regularly carry, but thankfully, rarely use. 

So my top 5 EDC items that I carry on me in the order I use them:

My cell phone is my most used EDC item. It keeps me in touch, it has my calendar, monitor weather and news, just lots of uses.

My watch is my next used item. I'm old fashion and I don't leave home without my wrist watch. I'm surprised how many people no longer wear a watch. 

My keys. I don't go far without them. I use them for the vehicles, get in the house, get into work and other places. 

My wallet. It is my mini-filing cabinet. I don't leave home without it and when I have on the occasion, I end up returning home before I can complete my task.

Depending on the day, my number 5 item changes. Most days it is my pocket knife that sees the more use. Although there are days when the flashlight sees way more use. I was at a jobsite (1.2 million square foot warehouse we are building) that doesn't have lights inside it yet, I used my flashlight for the entire two hour inspection. 

If you stop me out on the street, rather I'm in shorts or pants, the above is what I would have on me. I do have an EDC bag (pictures in another thread) that support these items and additional needs, but it is in the vehicle or office, not always on me like the above items.


---
RE: 5 EDC items based on use - mac66 - 03-08-2019

I carry a flashlight every day in addition to a SAK. That is in addition to the regular stuff like watch, wallet, cell phone, reading glasses etc.

There is an old saying done in the form of genuflecting..."Spectacles, testicles, watch and wallet".


---
RE: 5 EDC items based on use - bmyers - 03-08-2019

Once I got married, the wife started carrying the testicles and lets me have them when she thinks I need them.
---
RE: 5 EDC items based on use - David - 03-08-2019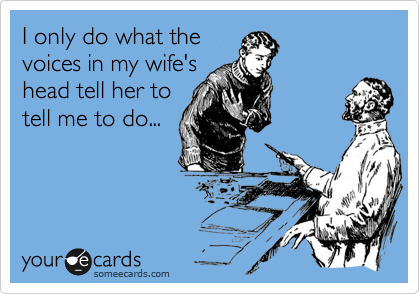 ---
RE: 5 EDC items based on use - David - 03-08-2019

I use my cell a lot while out and about.  When the wife is shopping it allows me to do something to keep from getting bored.  That way we're both happy.

Although I don't use it every day, my keychain with the SAK and flashlight have come in quite handy on many occasions.  

My eyeglass case is used quite a bit as I only wear glasses for distance and don't like to have them on when I'm just walking around.

Tissues and hand sanitizer get used a lot from my EDC sling bag.

Power cords to charge electronics are used all the time as well. 

Most all the other contents are just-in-case items.


---
RE: 5 EDC items based on use - fastbolt - 03-10-2019

My typical daily pocket gear includes:

Fenix E15 light, because dark bldgs without windows can happen at high noon.

2-3 folding knives, which can include 1 or 2 good lockblades with a plain edge and/or a serrated edge; a jack knife with 2-4 blades for common cutting chores; sometimes a SAK.

Wallets (2); one badge/ID and one "regular", with nothing to indicate I'm a retired cop.

Cellphone, for car/bike trouble and in case a family member requires help.

Retirement CCW handgun

Antiseptic/alcohol wipes

Occasional surplus items carried situationally:

Pen

Cigar cutter/punch

Cigar torch

If I'm taking one of my granddaughters out for some adventuring, I might add some additional items, depending on our plans.

Naturally, my veh's usually contain a lot of additional odds & ends that I've found useful to have at hand when out of the house. Even more when preparing for an extended trip away from the house.


---